The fourth edition of Kindergarten and Grade 1 is available for purchase!
Each study consists of 35 lessons—one for each week in an average school year. Lessons are divided into three sessions, which can be spread out over a 3-, 4-, or 5-day-a-week Bible class.
In the Teacher's Manual
Daily Teaching Sessions
Simple notes for each session are formatted on a single page.
Modern Stories
Read-aloud stories explore ways to apply lesson principles today.
Coloring Pages
Every modern story corresponds to a reproducible coloring sheet. Students can color as they listen to the story.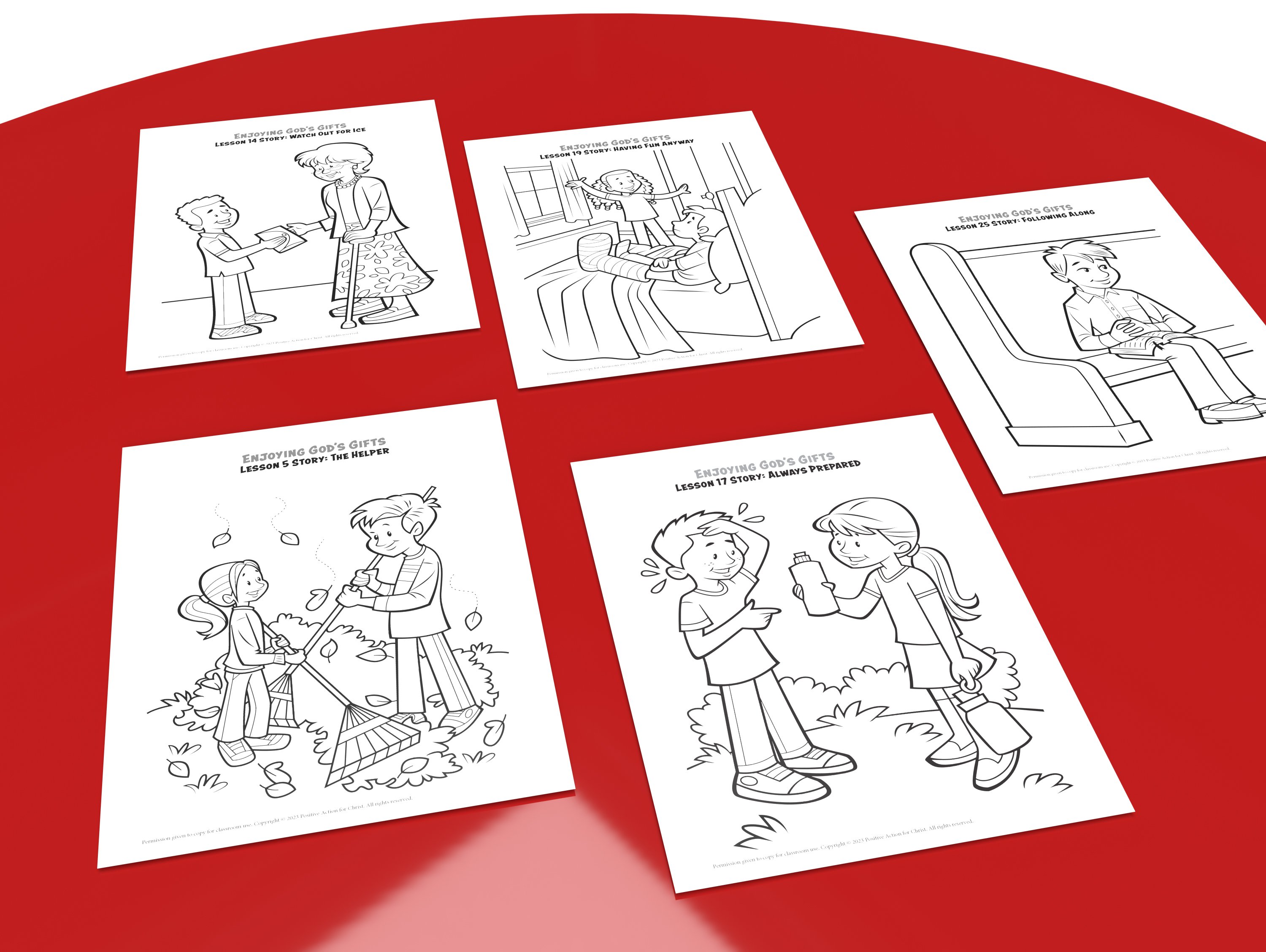 Student Manual Pages
The Teacher's Manual includes facsimiles of the student pages with the answers filled in.
Character Trait Activities
Each lesson includes ways to discuss and apply moral principles.
Scripture Memory
An optional Scripture memory list is included, one verse per lesson.
Music Curriculum
Each study includes a list of songs. Kindergarten suggests a new song for each lesson from Wee Sing (2007 edition, sold separately). Grade 1 includes nine classic hymns and one Christmas carol.
In the Student Manual
Student Exercises
Engaging activities, such as fill in the blank, coloring, and matching, reinforce biblical truths.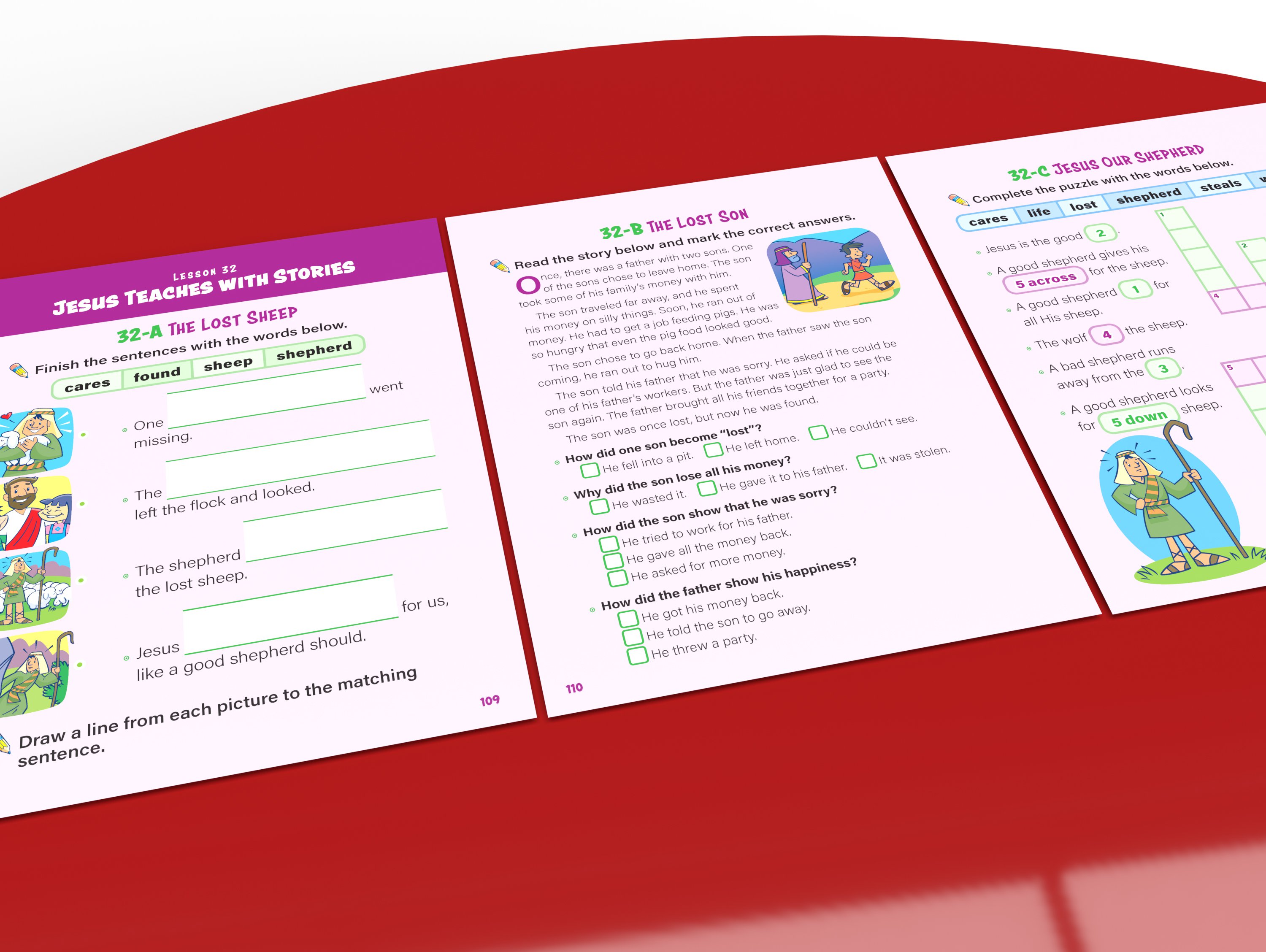 Hymn Lyrics
Hymn lyrics are printed in the back of the Student Manual.
In the Extra Resources Packet
Answer Slides (PDF)
These presentations allow you to review the Student Manual exercises question by question, with answers appearing as you progress.
Image Pack (PNG)
Copy and print illustrations from this study—for use in handouts, bulletin boards, and presentations.
MP3 Piano Accompaniments (Grade 1)
Sing along to the piano arrangements of hymns included in the music curriculum.
---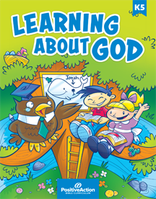 Kindergarten (K5)
Learning About God
Learn More >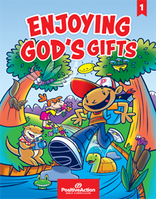 Grade 1
Enjoying God's Gifts
Learn More >