Uncommon Currency contains five lessons from the Gospels which feature coins as illustrations. Using coins, Jesus taught His disciples about gratitude, humility, and devotion. As Jesus' disciples today, we can learn the same important truths from His illustrations.
Uncommon Currency teaches teens about discipleship by . . .
Defining discipleship biblically
Explaining what it means to follow Jesus Christ
Showing that humility, devotion, love, and trust are key characteristics of a disciple
Who Is This For?
Sometimes youth leaders need a short series to fill a gap in the calendar. Or maybe a youth pastor wants to try something different over the summer. Designed for teachers of teens, Hot Shots can be used in Sunday school, small group Bible studies, and Christian school chapel settings.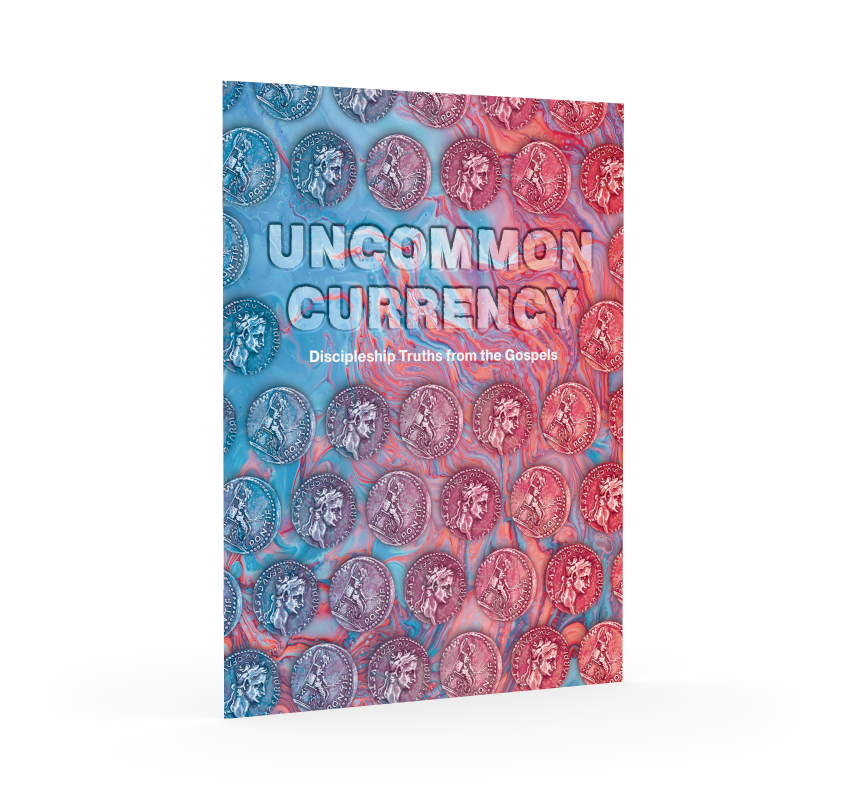 How Does It Work?
Since Hot Shots are self-contained, you will need to purchase only one Hot Shot booklet—available in print or PDF.
Each lesson, which takes approximately 30–45 minutes, follows the same format.
The Warm-Up

introduces the lesson topic to your students through activities such as songs, games, handouts, and discussion questions.

The Bridge

transitions from The Warm-Up to the main text of Scripture for the lesson.

The Content

introduces and expands the main points. Throughout the lesson, you'll use handouts and discussion questions to help students internalize what they've heard.

The Closing

concludes the lesson by reviewing the main points and applying them to your students' lives.
All handouts are included in the booklet and may be copied for participant use. They are also available as a free PDF.
You can easily present points from the Teacher's Lesson using the pre-formatted slide layouts and text. These slides are editable, so you can adapt the presentations with your own pictures and lesson content. The slides are freely available in PowerPoint, Keynote, or PDF formats.
To purchase or to download the presentation slides and free samples, see the product page available via the link below.