The wonderful God of the Bible is totally unique! In Psalm 113:5–6, the psalmist asks,
Who is like the LORD our God, who is seated on high, who looks down on the heavens and the earth?
There is no one like God. This psalm tells us several ways He is different.
None can approach to God's exalted position (vv. 5–6).
None can comprehend His plan and power (vv. 7–8).
None can match the joy He provides His people (v. 9).
No other person or thing can compare. He looks down on us, not with contempt or disdain, but with compassion and care. For good reason are the closing words of this same psalm, "Praise the LORD!" He is a wonderful God.
One of the pillars of Positive Action for Christ is a God-focus. Our goal is to magnify the majesty of God to cultivate a passion for God in students. We want to see God's wonder put on display in classrooms, churches, and homes so believers of all ages gladly offer the Lord control over their lives.
This is why in addition to producing Bible material for schools and churches, we also offer devotional resources. Our devotional on the Book of Psalms, Songs for Your Path, has 180 short devotions—including one on Psalm 113 that brings out the thoughts expressed at the beginning of this blog post. You can download digital versions of Songs for Your Path and several others for free on Kindle and iBooks, or order physical copies here.
Our goal and prayer is to serve you by encouraging a God-focus that permeates all you do.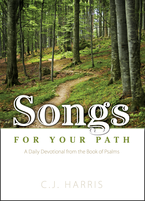 Devotional
Songs for Your Path
Learn More >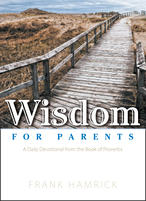 Devotional
Wisdom for Parents
Learn More >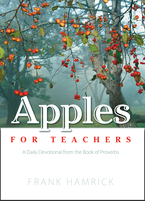 Devotional
Apples for Teachers
Learn More >