"Their line is gone out through all the earth, and their words to the end of the world. In them hath he set a tabernacle for the sun." (Ps. 19:4)
In 1931, a man named Ted Hustead purchased the only drug store in the small town of Wall, South Dakota. Normally the store's business would have suffered in such a remote location, but thanks to the opening of Mt. Rushmore and creative advertising, Hustead transformed the tiny drug store into one of the largest attractions in the area. Wall Drug placed signs all over South Dakota and neighboring states offering free water to thirsty travelers. As the drugstore became a sensation, its signs advanced across the United States and the world. Thanks to widespread advertising along highways, now Wall Drug is hard to miss.
In Psalm 19, David states that the heavens declare God's glory (vs. 1). Day and night, all creation points to the Creator (vs. 2). In fact, no place exists where the glory of God is not on constant display. All of creation is His billboard.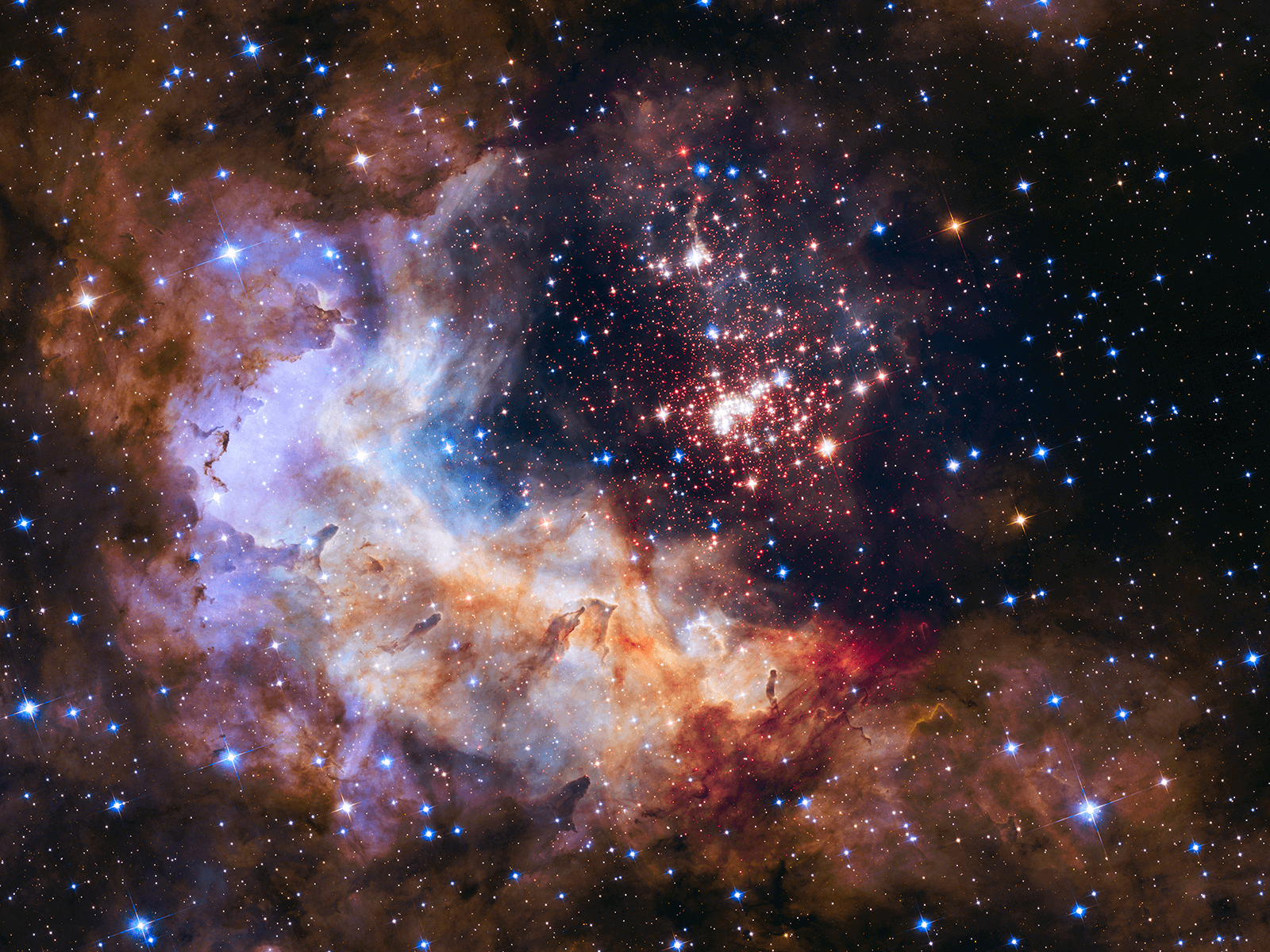 Star Cluster Captured by the Hubble Telescope (Source)
These divine billboards line the paths of the righteous and the wicked. The wicked try to ignore or deny God's glory and focus instead on life's empty pleasures. But even though the wicked refuse to give due honor to God, nature never ceases its song of praise. You just can't miss it.
Final Thought: God clearly displays His glory, even to those who refuse to see it.
---
CJ Harris is the managing editor for Positive Action, where he helps plan, develop, and launch Bible curricula for churches and schools. Having served as a youth pastor and Sunday School teacher, he has a passion for teaching young people about the glories of their God. A bit of a history buff, CJ received his Ph.D. in Church History in 2011, based on a study of Reformation-era missions philosophy. He and his wife—also a student and teacher of history—have two sons.