It's that time of the year again—another school year is launching at full speed. You're preparing lessons as well as teaching in the classroom. There's a lot going on, and we want to help make your job easier. Did you know that we offer additional tools to help you teach our elementary studies?
With the newest edition of our elementary curriculum, we also offer updated Extra Resources.
What Are Extra Resources?
Extra Resources are additional tools to help teachers customize lesson content and display material. Extra Resources include:
Student Manual Facsimiles

—Review student exercises by presenting workbook pages with the answers filled in.

Student Manual Answer Slides

—Similar to facsimiles, these custom presentations allow you to review student manual answers section by section and question by question.

Editable Quizzes

—Re-formatted testing materials from the Teacher's Manual with the answer key included.

Study Artwork

—Hundreds of images from the study for use in handouts, bulletin boards, and presentations.

Optional Music curriculum

—Sing along to these piano arrangements of hymns.
Why Should I Purchase Extra Resources?
Extra Resources are a great way for teachers to add value to their lessons. Teachers can use visuals from the Study Artwork to help engage students in the lesson. The Student Manual Answer Slides can also help students keep track of the lesson.
Purchase Extra Resources
Purchase Extra Resources which are designed to make your job of teaching easier. They are available for purchase on our website.
Note: Extra Resources for Grade 1 (3rd edition) differ.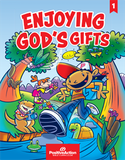 Enjoying God's Gifts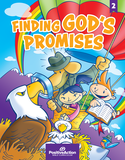 Finding God's Promises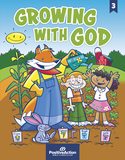 Growing with God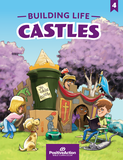 Building Life Castles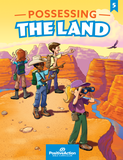 Possessing the Land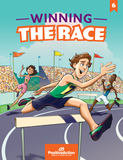 Winning the Race
Download Free Resources
We also offer some useful free resources. You can download vocabulary sheets and printable verse cards at no additional cost.
We hope these additional tools will make your classroom experience even better. Our goal is to provide you with the materials needed to magnify God in your classroom.